This category contains 16 topics and 24 replies, and was last updated by

Prox 1 year, 8 months ago.
Public Announcements

This forum contains information and announcements concerning ATS and the Public. Anything from events to the latest games coming out can be found here.

6

Rules & Guidelines

Things you might want to know before posting on the forum. Code of conduct and charter can be found here.

1

Recruitment Information

Thinking about joining us. Are you just an average gamer looking for a cool environment to hang out in. Do you enjoy competitive PVP. Do you avoid ZERG type guilds like the plague because you prefer to be precise with your attacks. Then ATS is for you. All recruitment information can be found here.

5
This category contains 34 topics and 97 replies, and was last updated by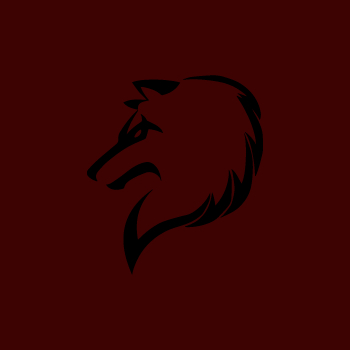 Odysseus 1 year, 7 months ago.
General Discussions

A place for general discussions among ATS members. Ranging from what you had for dinner to the latest topics around the world this is place to discuss it. A forum for any and everything you can think of.

17
This category contains 19 topics and 53 replies, and was last updated by

Helm 1 year, 5 months ago.
Life is Feudal

The Sandbox MMORPG "Life is Feudal" (LiF) is a game set in a large persistent and seamless medieval world. With free terraforming and building features. You can build your small house with a garden everywhere in that world! Or team up with your friends and build a whole village or city and repel attacks by other players who want to steal your lands and slaughter your cows! A good castle with a moat might help you with that 😉

3

H1Z1: Zombie Survival MMO

The H1Z1 epidemic has driven civilization to a post-apocalyptic state. Alas, there is no zombie-free paradise, and you must use your skill and wits to survive ...

0
No Topics

The Elder Scrolls Online

In the midst of this chaos, three alliances vie for control of the Imperial City and the White-Gold Tower. High Rock, Sentinel, and Orsinium stand as one, united under the rule of the High King in Wayrest. Valenwood and Elsweyr have forged an alliance of their own with Summerset, while Black Marsh, Morrowind, and Skyrim have formed a third, uneasy pact. The Daggerfall Covenant. The Aldmeri Dominion. The Ebonheart Pact.

1

Crowfall

Something deeper than a virtual amusement park. More impactful than a virtual sandbox. More immersive. More real. A game where decisions matter.

6

Arche Age

Arche Age is an epic fantasy MMORPG free of predefined paths and progression. You're free to choose your own path and play your way from the starting continents of Haranya and Nuia to the lost shores of Auroria, the birthplace of magic.

0
No Topics

The Division

Developed by Massive Entertainment, The Division is a new game in the Tom Clancy franchise. Using the Snowdrop engine, it is a open world, multiplayer RPG game set in a world devastated by a deadly pathogen. Players will fight enemy factions, loot abandoned buildings and level up their player as they explore a ravaged New York City.

4

Other Games

A forum for any other games ATS is playing.

5